Our Integrated Logistics Centre (ILC) at our global headquarters in Derby provides a clear example of Gardner Aerospace's integrated, total manufacturing service. The centre compromises of multiple bonded stores with carousels and shuttles which provides optimum usage of the footprint. This enables us to hold up to a month of buffer stock for our customers in order to protect their supply chains.
Our in-house vehicles and AOG out-of-hours service provides quick and responsive capabilities for urgent requirements and our tight stock control and regular audits ensures we comply with all industry and customer requirements.
The centre has the ability to direct-feed to both in-house and customer kitting manufacturing lines and has the flexibility to store, reuse and control customer media.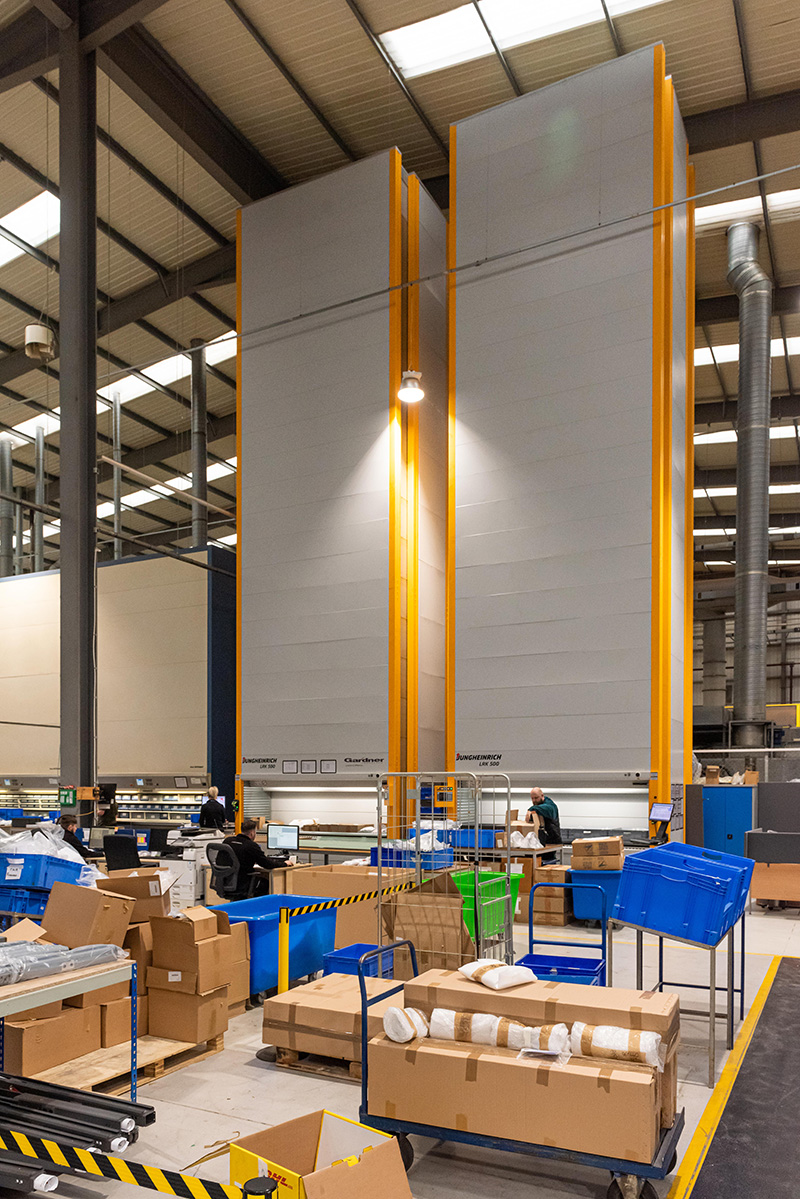 Find out more
If you'd like more information about our capabilities, contact us, we'll be happy to help.